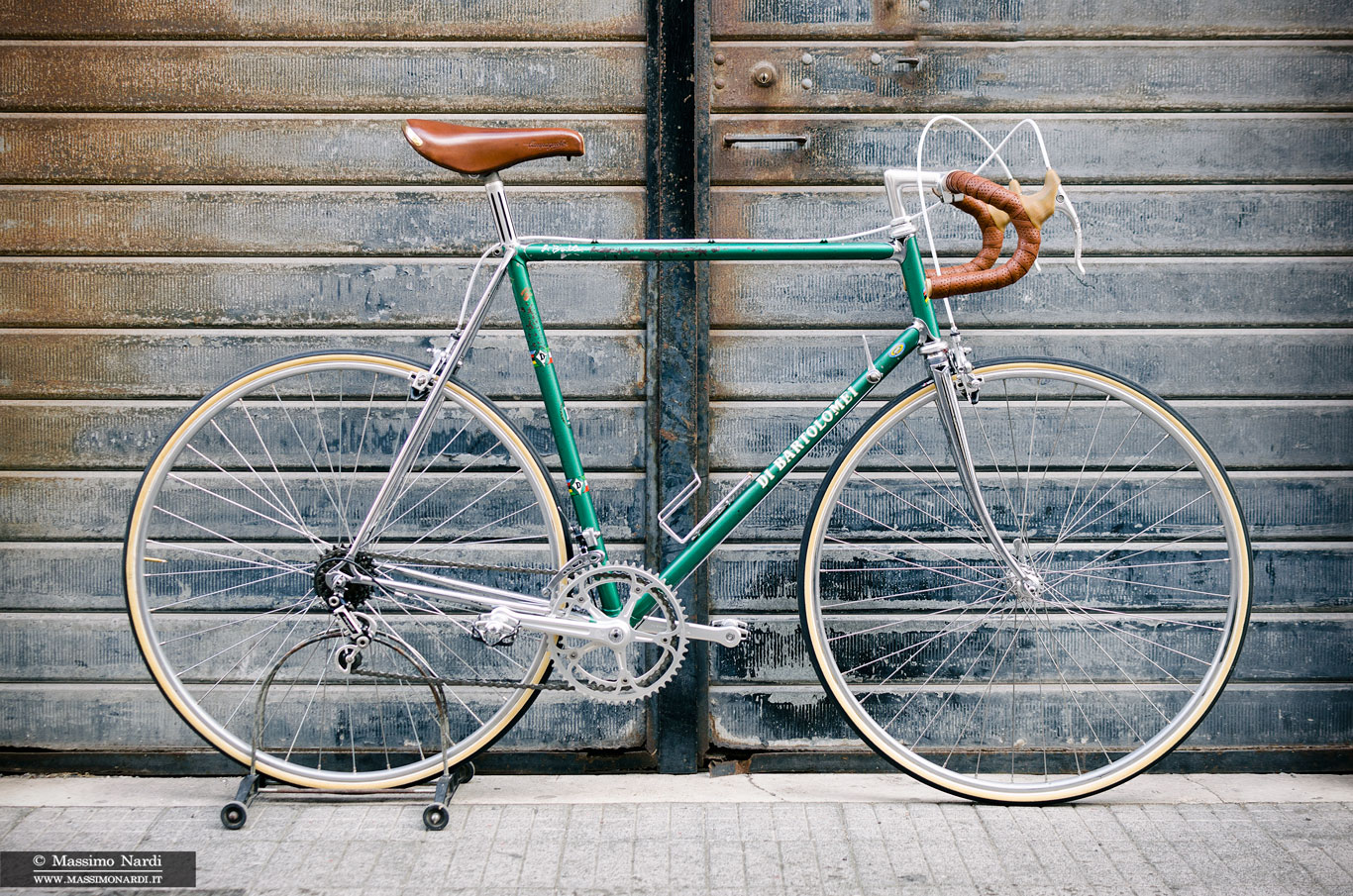 Genere: Fotografia sportiva e still life
Cliente: Reazione a Catena di Patrizio Cipriani
Luogo: Nettuno (Rm)
Anno: 2017
Descrizione: Restauro della bicicletta d'epoca modello Di Bartolomei. Il telaio, datato anni '80, saldato a mano e in acciaio Columbus, è stato completato con l'aggiunta dei componenti originali del Gruppo Super Record Campagnolo, cerchi Nisi con tubolare, sella Campagnolo, nastro Brooks, manubrio 3tt modello Grand Prix.
Category: Sport and still life photography
Client: Reazione a Catena di Patrizio Cipriani
Location: Nettuno (Rm)
Year: 2017
Description: Restoration of vintage model Di Bartolomei bicycle. The frame, dated 80s, hand-welded and in Columbus steel, was completed with the addition of original components of the Campagnolo Super Record Group, Nisi wheels with tubular, Campagnolo saddle, Brooks ribbon, 3tt Grand Prix handlebar.
Ciclismo
,
Fotografia d'interni ed esterni
,
Fotografia Sportiva
,
Reportage Fotografico
,
Ritrattistica
,
Still Life