La bellezza di fare il mestiere di giornalista sta nel raccontare
liberamente come va il mondo, o parte di esso.
Alla base c'è una profonda curiosità che lo porta a spingersi oltre il dovuto. Ma a volte ci sono dei limiti che bisogna accettare.
Quanto sarebbe bello dialogare con i politici più potenti del mondo?
Tale privilegio per pochi si trasforma in limite per tanti.
Ed è proprio qui che nasce questo fotoprogetto: immaginarsi
accanto ai Presidenti, senza alcun timore e timidezza,
e parlare tranquillamente con loro nella più totale
libertà di spirito e di pensiero.
The beauty of being journalist is the opportunity of giving a draft of the world, or of a part of it.
His inner curiosity leads the journalist to overcome some limits, but however he often has to accept them.
How marvellous could it be to talk to the most important politicians of the world?
Certainly, it's a privilege for few, impossible for most.
This photographic project comes out from this dream, that is to imagine himself face to face with Presidents, speaking about everything and anything without fear or diffidence.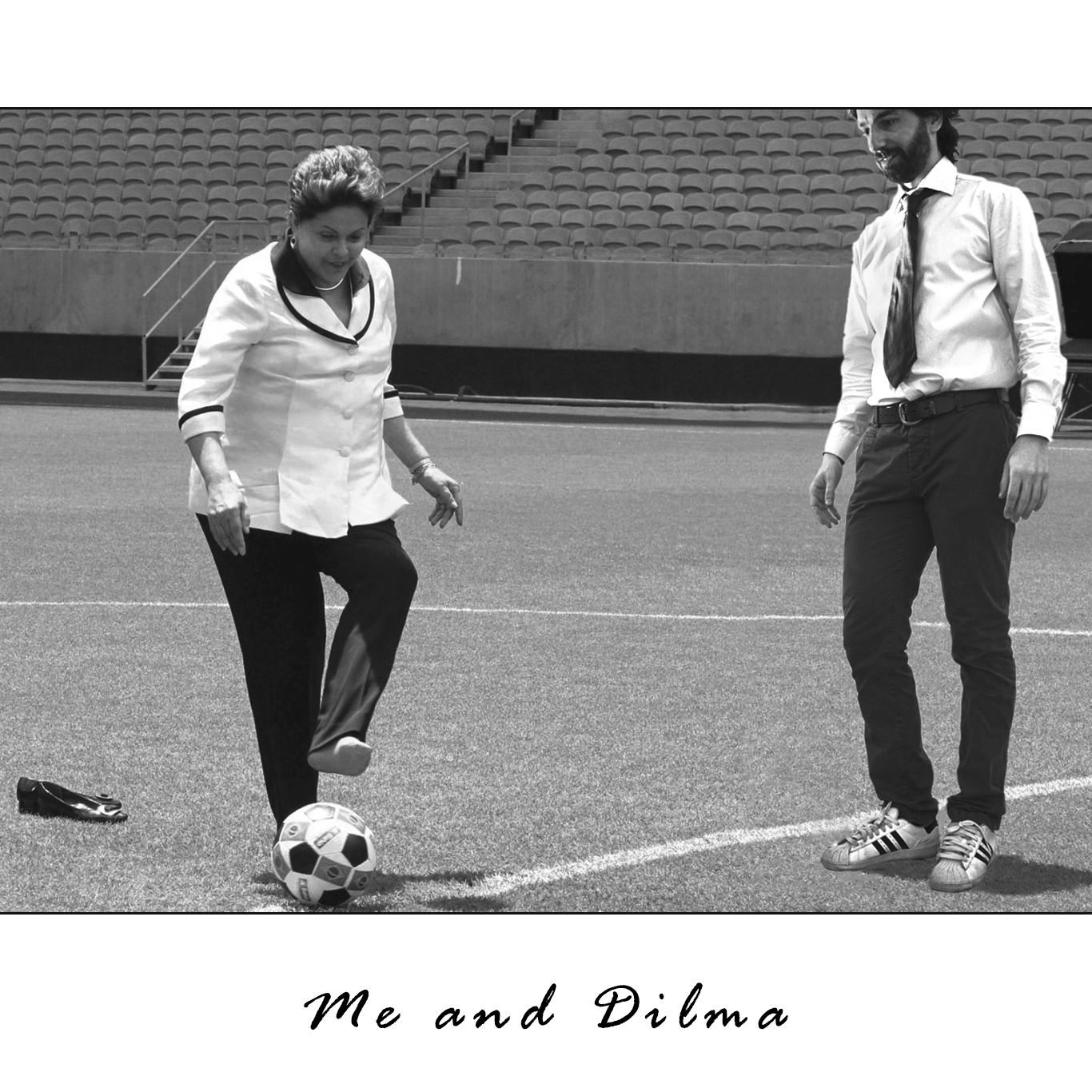 03.03.2016 | Sono volato in Brasile dal Presidente Dilma Rousseff per intervistarla sulla fondatezza di tale notizia: un gruppo di medici argentini sostiene che la microcefalia in Brasile non sia dovuta al virus Zika, trasportato dalla zanzara Aedes Aegypti, ma dal versamento nelle tubature idriche di un larvicida tossico, il Pyriproxyfen, prodotto dalla giapponese Sumitomo Chemical, una succursale della Monsanto, al fine di controllare e bloccare lo sviluppo delle larve di zanzare. Ero andato per questo ed invece mi sono ritrovato a palleggiare su un campo di calcio con lei…
03.03.2016 | I went to Brazil to interview President Dilma Rousseff about the validity of this news: a group of Argentine doctors asserts microcephaly, in Brasil, is not caused by virus Zika, carried by the mosquito Aedes Aegypti, but by a toxic larvicide, Pyriproxyfen, manufactured by Sumitomo Chemical, a Japanese subsidiary of Monsanto, poured in the water pipes to check and block the development of mosquito larvae. I went for this reason and instead I found myself playing football with her…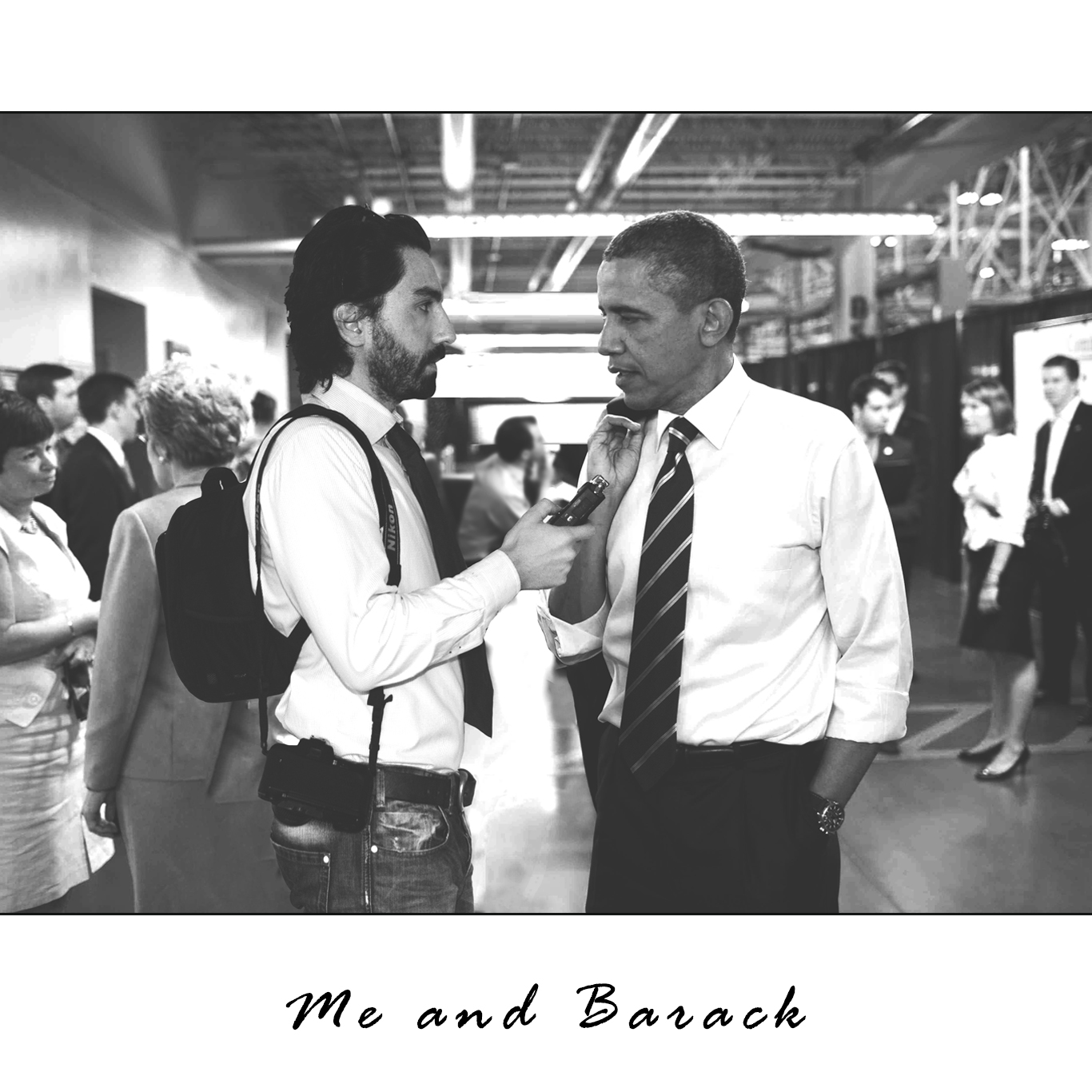 28.11.2014 | Durante i 5 anni del suo mandato, Presidente Obama, sono venute meno le promesse elettorali in tema di disarmo e oggi gli USA sono sempre in prima linea sui fronti di guerra: oltre ai continui raid aerei in Siria e all'invio di 3.100 soldati in Iraq, ci sono 500 milioni di dollari investiti in operazioni militari e, secondo il New York Times, in arsenali nucleari. Nel 2009 le fu assegnato il Nobel per la Pace. Il suo nome è accanto a quello di Madre Teresa di Calcutta. Alla luce dei fatti, non le sembra giusto e corretto restituire il premio?
28.11.2014 | During the five years of your assigment, President Obama, you went back on your campaign promises concerning disarmament and the USA is always at the frontline on the war fronts: in addiction to the incessant air raids against Syria and the sending of 3.100 soldiers to Iraq, there are 500 million dollars spent on military operations and, according to the New York Times, in nuclear arsenal. In 2009 you were awarded the Nobel Peace Prize. Your name is next to that of Mother Teresa of Calcutta. Considering what's going on, don't you believe it's right to give back the prize?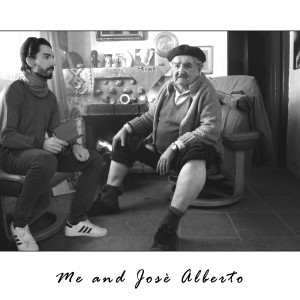 20.10.2014 | Ha uno stipendio di 1.200 dollari al mese. Si sposta con un Maggiolino anni Settanta. Vive in un piccola fattoria alla periferia di Montevideo. Populista e demagogo? No, il Presidente dell'Uruguay, José Alberto Mujica Cordano è veramente così: «La mia idea di vita è la sobrietà – mi dice – Io consumo il necessario ma non accetto lo spreco. Perché quando compro qualcosa non la compro con i soldi, ma con il tempo della mia vita che è servito per guadagnarli. E la vita è l'unica cosa che non si può comprare».
20.10.2014 | His salary is $ 1,200 per month. His car is a Beetle of the Seventies. His house is a small farm on the outskirts of Montevideo. Populist and demagogue? No. The President of Uruguay, José Alberto Mujica Cordano is really so: «Sobriety is my idea of life – he tells me – I consume the necessary but I don't accept the waste. When you buy something, you're not buying with money, but with the time of your life you have spent to get that money. And life is the only thing you can not buy on earth».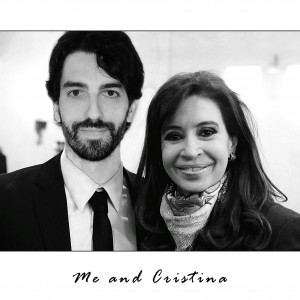 17.09.2014 | Ammetto di aver avuto problemi di concentrazione durante l'intervista. Cristina dal vivo è veramente una bella donna e la foto non rende giustizia. Trovata però la giusta lucidità, abbiamo parlato della crisi argentina e dell'idea di spostare la capitale da Buenos Aires a Santiago del Estero. «Presidente Kirchner – faccio io – c'è un proverbio in Argentina che così recita: "Dio è ovunque, ma riceve solo a Buenos Aires". Con questa scelta, non pensa di fare la fine di Ricardo Alfonsìn?».
17.09.2014 | I must confess I've found some difficulties on paying attention during the interview. Cristina is absolutely a beautiful woman and the picture doesn't justice to her. Anyway, once I have found the right concentration, we talked about the crisis in Argentina and the idea to move the capital from Buenos Aires to Santiago del Estero. «President Kirchner – I say – You know in Argentina there is an old saying: "God is everywhere, but He receives only at Buenos Aires". So, don't you think to make the same mistake of Ricardo Alfonsìn with your choice?».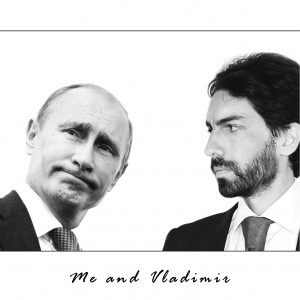 29.08.2014 | Nel 2012 lei dichiarò: «Per la Russia non ci può essere un'altra scelta politica se non la democrazia. Essa non è solo la possibilità di poter scegliere il governo, ma anche il potere di tenerlo sotto controllo». Anna Politkovskaja, le Pussy Riot, Alexander Litvinenko, le centinaia di persone scomparse o incarcerate nei campi di lavoro in Siberia, le leggi omofobe, gli embarghi contro la UE e gli USA, le guerre in Georgia, Crimea e Ucraina…tutto questo, signor Vladimir Putin, me la chiama democrazia?
29.08.2014 | In 2012 you declared: «Democracy is the only political choice for Russia. That means the possibility of choosing the government and the power of taking it under control». Mr. Vladimir Putin, How can you call democracy the case of Anna Politkovskaja, of Pussy Riot, of Alexander Litvinenko, hundreds of people disappeared or imprisoned in labor camps in Siberia, homophobic laws, embargo against UE and USA and wars against Georgia, Crimea and Ukraine?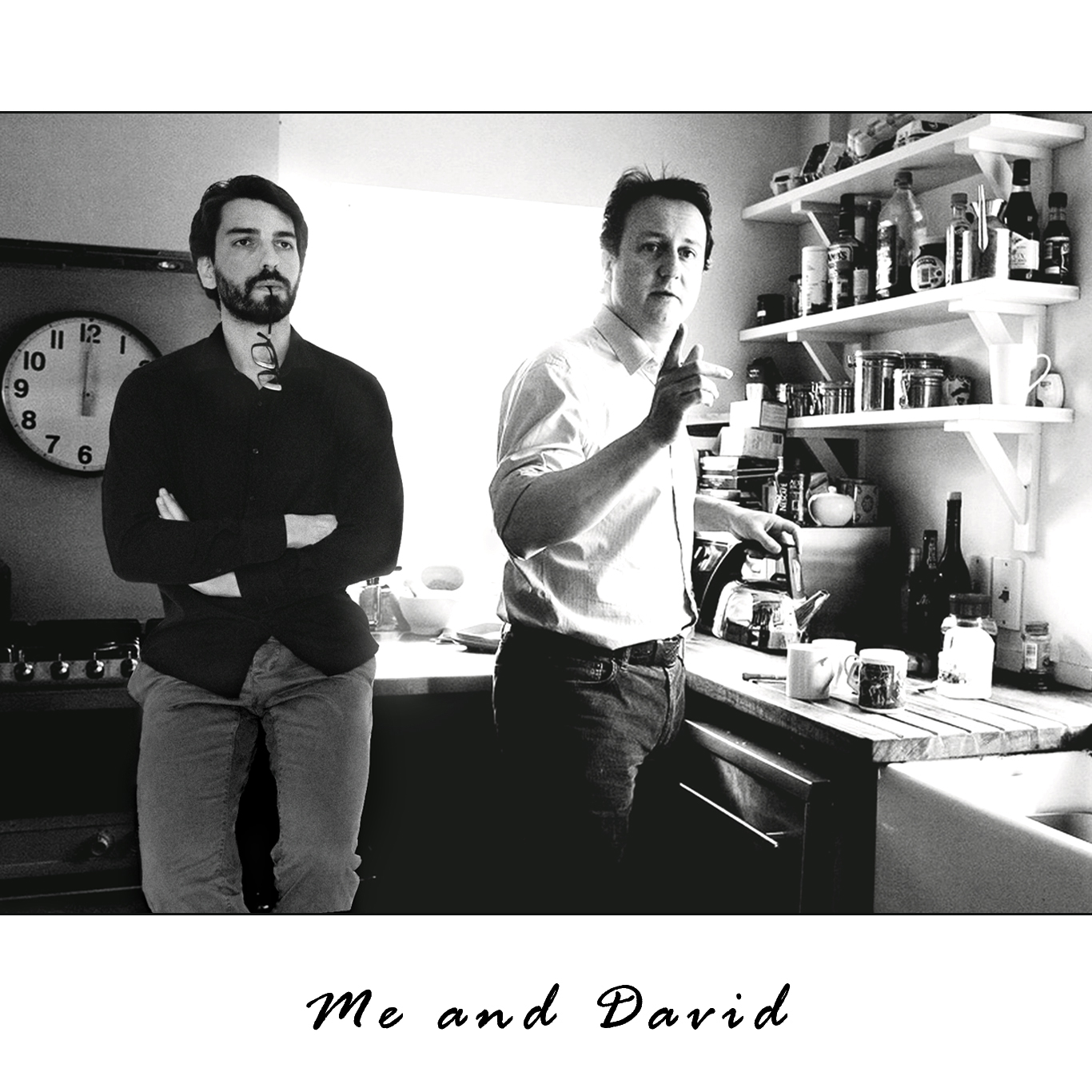 18.08.2014 | C'è un clima politico molto teso in Inghilterra nell'ultimo anno. Provvedimenti legislativi come la "Transparency of Lobbying, Non-party Campaigning and Trade Union Administration Act 2014" e l'"Anti-social Behaviour, Crime and Policing Bill" testimoniano un'inversione di rotta nella sua politica molto liberal. Eppure, nel 1987, Mr. David Cameron, quando a 21 anni era membro del Bullingdon Club non la pensava mica così. E, con le leggi di oggi, non sarebbe mai potuto diventare Primo Ministro. O no?
18.08.2014 | Over the last year, the political atmosphere in GB has been quite heavy. Some laws as "Transparency of Lobbying, Non-party Campaigning and Trade Union Administration Act 2014" and "Anti-social Behaviour, Crime and Policing Bill" are a clear example of an inversion attitude. But in 1987, when you were 21, Mister David Cameron, you were a member of Bullingdom Club and your ideas were quote different. You couldn't never become Prime Minister, if the laws were the same of today. Isn't it?

04.08.2014 | La situazione economica e sociale italiana non tende a migliorare, nonostante l'exploit elettorale di Matteo Renzi. La disoccupazione è al 13%, il PIL cresce dello 0,3%, la meritocrazia è assente, i giovani espatriano. Abbiamo l'arte, il mare, il sole, ma non li sappiamo valorizzare. Per questo, mia cara Angela Merkel, ora che siete anche Campioni del mondo di calcio, le chiedo di comprare l'Italia, con tutti i suoi pregi e difetti. E se non può comprare l'intero Paese, che almeno compri me!
04.08.2014 | The italian economic and social situation has not improved, despite the Matteo Renzi's electoral exploit. Unemployment is at 13%, GDP grows by 0,3%, meritocracy doesn't exist, young people emigrate. Italians are rich of art, sea and sun, but aren't able to value them. Now that Germans have won the World Cup, my dear Angela Merkel, I beg you to buy Italy, with its richness and its problems. But if you can't take the whole country, at least take me with you!

Disclaimer: Idea, produzione, post produzione e testi a cura di Massimo Nardi. Tutte le immagini originali sono prese dal web e appartengono ai legittimi proprietari. Il loro utilizzo e i relativi fotomontaggi con il sottoscritto hanno solamente un obiettivo culturale, divulgativo e senza alcun scopo di lucro.
MeAndThePresidents
,
Progetto Fotografico
,
Testi