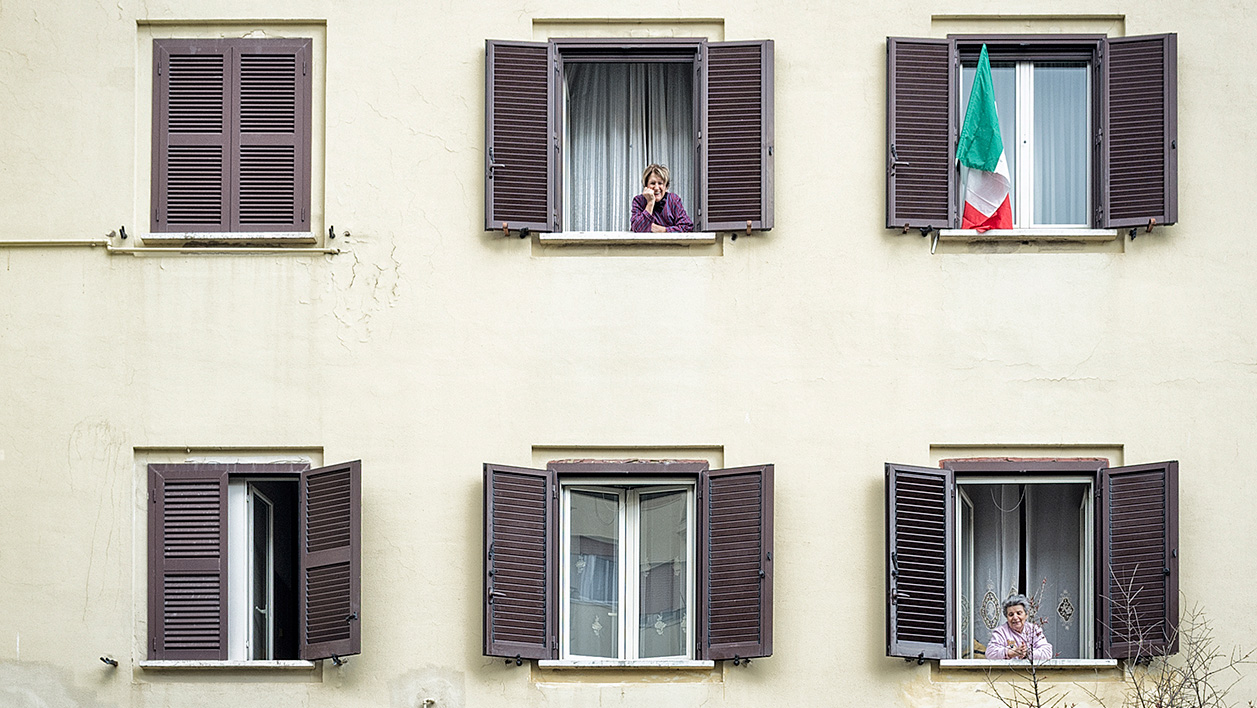 🇮🇹 Saracinesche abbassate. Una, due, tre. Occhi stanchi. Schivi. Impauriti. Distanze abissali, prima dentro che fuori.
"Corona Svalutescion" è un obiettivo aperto sulla chiusura di un mondo che non si riconosce più e sulla riduzione progressiva di valori sociali, sanitari, economici, psicologici e linguistici, che sono alla base della società civile.
Il progetto fotografico è nato il 10 marzo 2020, all'indomani della dichiarazione di lockdown nazionale annunciata dal Presidente del Consiglio, Giuseppe Conte, in diretta televisiva.
Un work in progress che insegue le onde di questa crisi, cogliendone gli attimi lenti e i gesti pesanti: le attese e le code, i volti provati, i sorrisi nascosti, la dignità e l'amarezza, lo sconforto e il coraggio. Scatti di quella nuova quotidianità che sta permeando una realtà che ancora non sembra reale, possibile. O, al contrario e al contempo, immagini rubate di chi, risoluto e tenace, non riesce ad abbandonare il proprio vecchio mondo: malato, maltrattato, distanziato, svalutato.
🇺🇸 One, two, three. All shops shutters down. Sad eyes, reluctant and scared. Abysmal distances from the inside as well as the outside. "Corona Svalutescion" is an open camera lens on a world that we can barely recognise and on a gradual decrease in social, health, economical, psychological and linguistic values which are the foundations of civilised society.
The photographic project was born on 10th March 2020, the day after Prime Minister Giuseppe Conte announced national lockdown on live television. A work in progress which follows the stages of this crisis, that captures the slow moments and the heavy hearts: the long waits and queues, the jaded  faces, the hidden smiles, the pride and the bitterness, the discouragement and the courage. Frames of our new everyday which is permeating into a reality that doesn't seem true, not even possible. On the other hand and at the same time, these frames are also stolen from those that with resoluteness can't give up on their old world that is ill, mistreated, outdistanced and depreciated.
Contenuti
,
Documentario
,
Progetto Fotografico
,
Reportage Fotografico
,
Testi